How to use the Call Alert function
Call Alert is a very useful feature to get a hold of someone quickly for emergencies and urgent matters. Call Alerts are a standard feature in the Zello Free app.
The Call Alert feature is identified as a bell located on the right side of the talk screen. It is also available on the History/Conversation screen of iOS devices. If you do not see this icon, the feature might be disabled. Contact your network Admin to see if it can be enabled.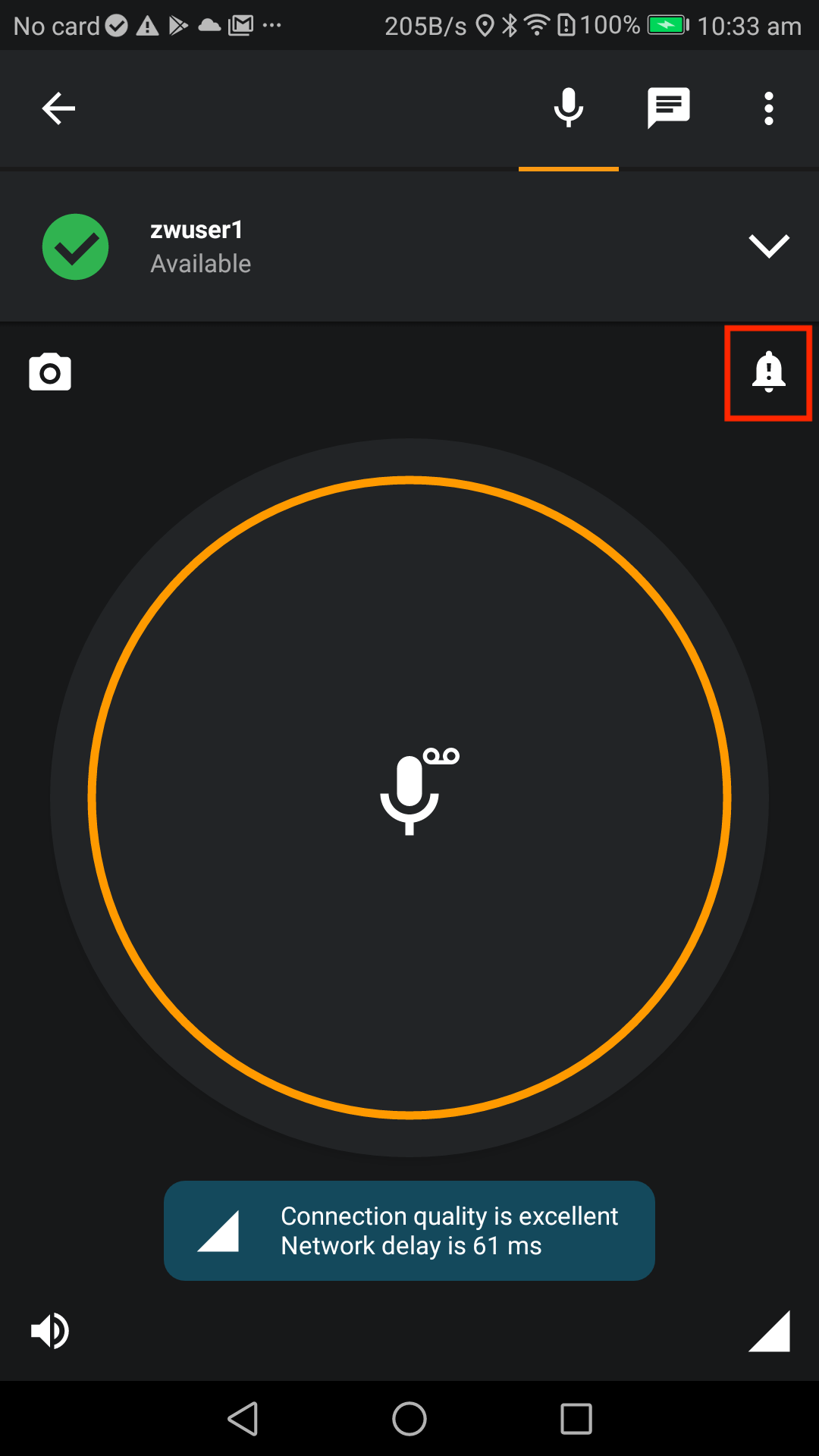 You can use Call Alert in 2 ways:
1. Tap on the Call Alert icon to open a text window and type a text message before sending. Once sent, the recipient will hear 3 loud beeps in succession and will see your text message. The beeps are repeated every 1 minute until responded to. To respond, the recipient can either talk, text, or dismiss the Call Alert.
2. Long press on the Call Alert icon to immediately send a default message "Zello me! and persistent audio alerts to the contact.
Questions? Submit a new ticket for support-related inquiries.