Mapping a PTT button to a specific contact/channel
Zello now supports mapping a user or channel to accessories and device buttons on Android.
This is perfect to set a dispatcher as the default for your driver, or the housekeeping channel for each house keeper.
To map a contact:
1. Go to the Zello Menu>Options>Push-to-talk buttons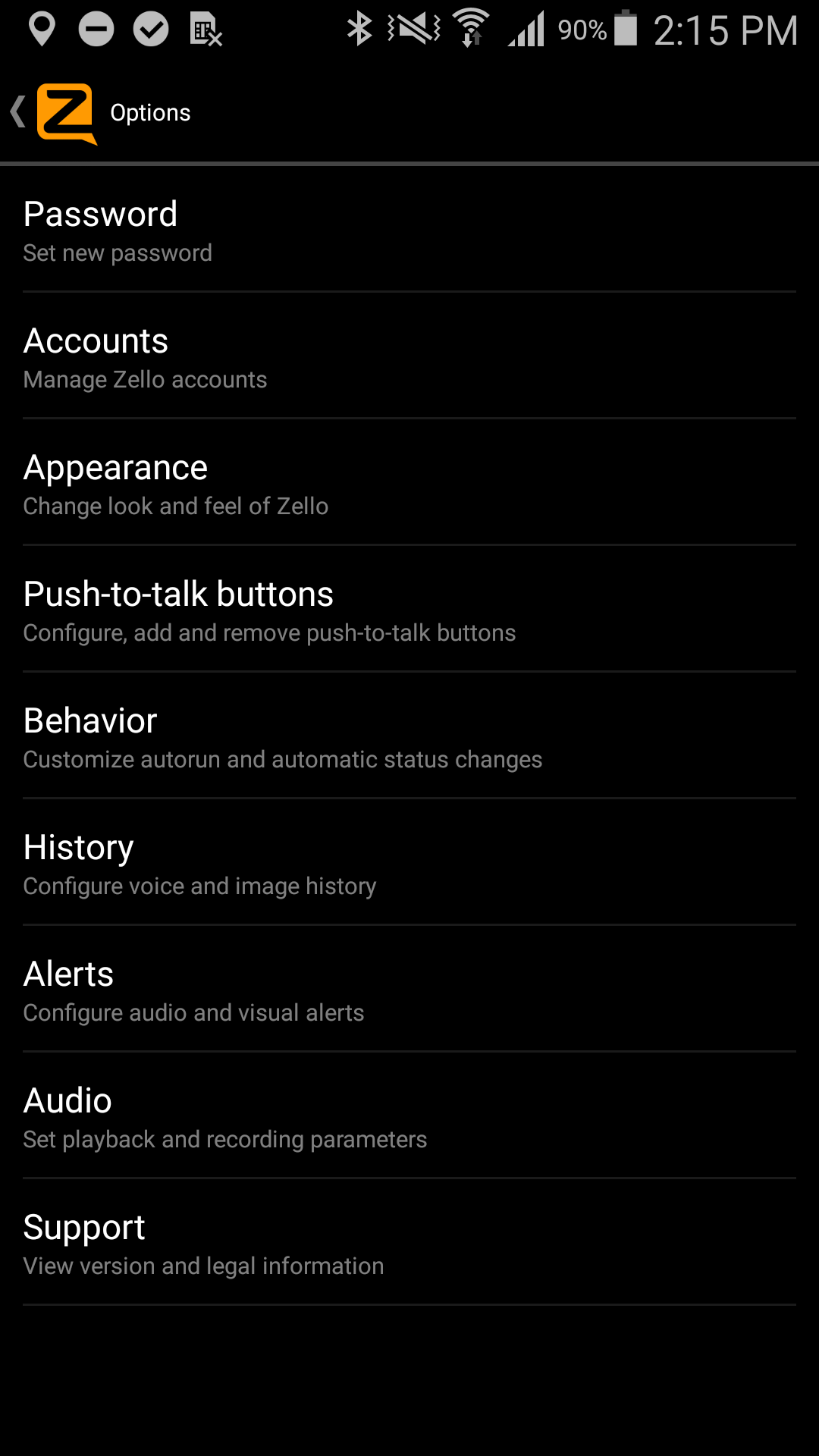 2. Select +Add Button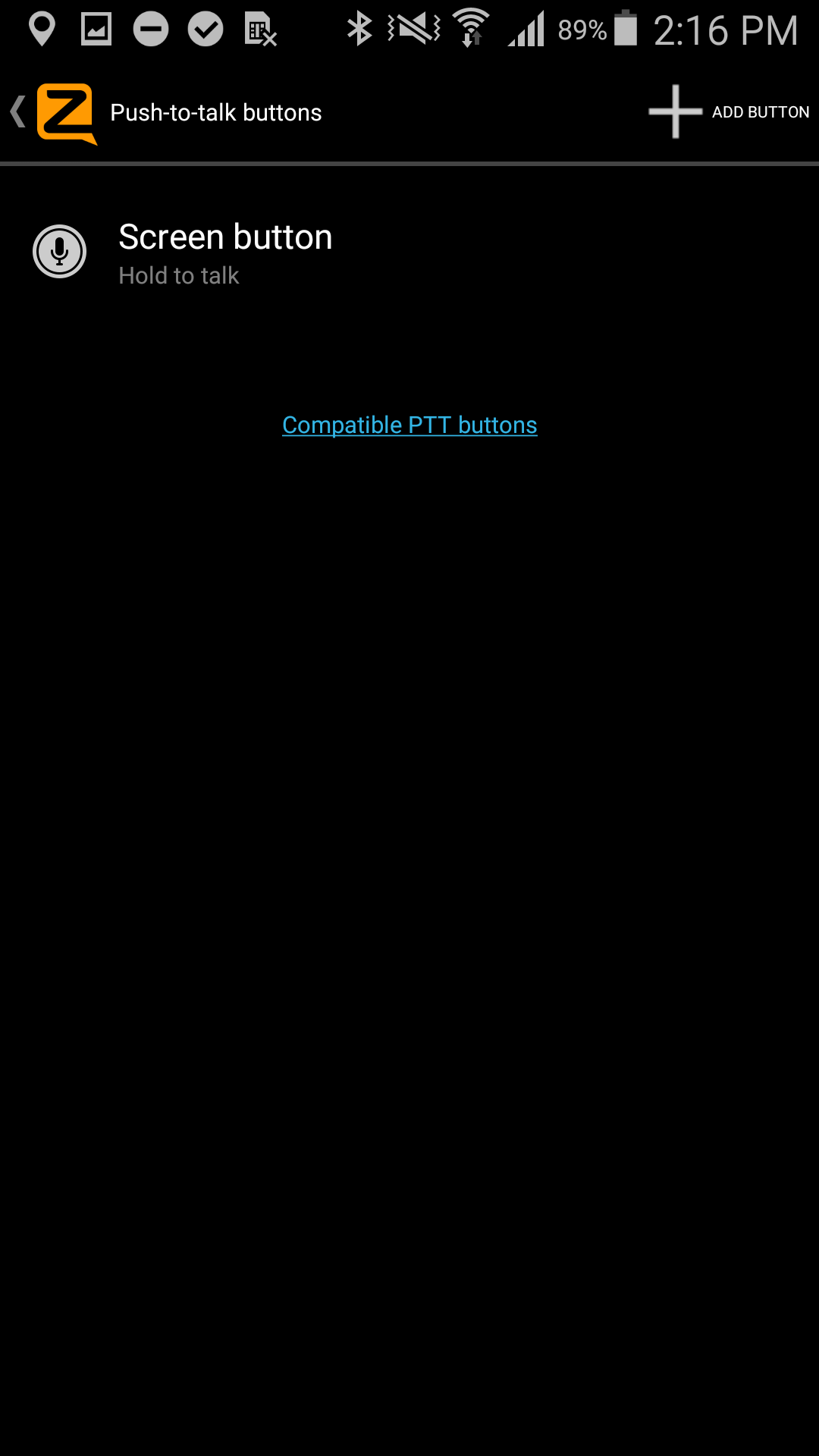 3. Press the hardware button on your Bluetooth accessory, wired headset, or Android device button (for example the volume keys).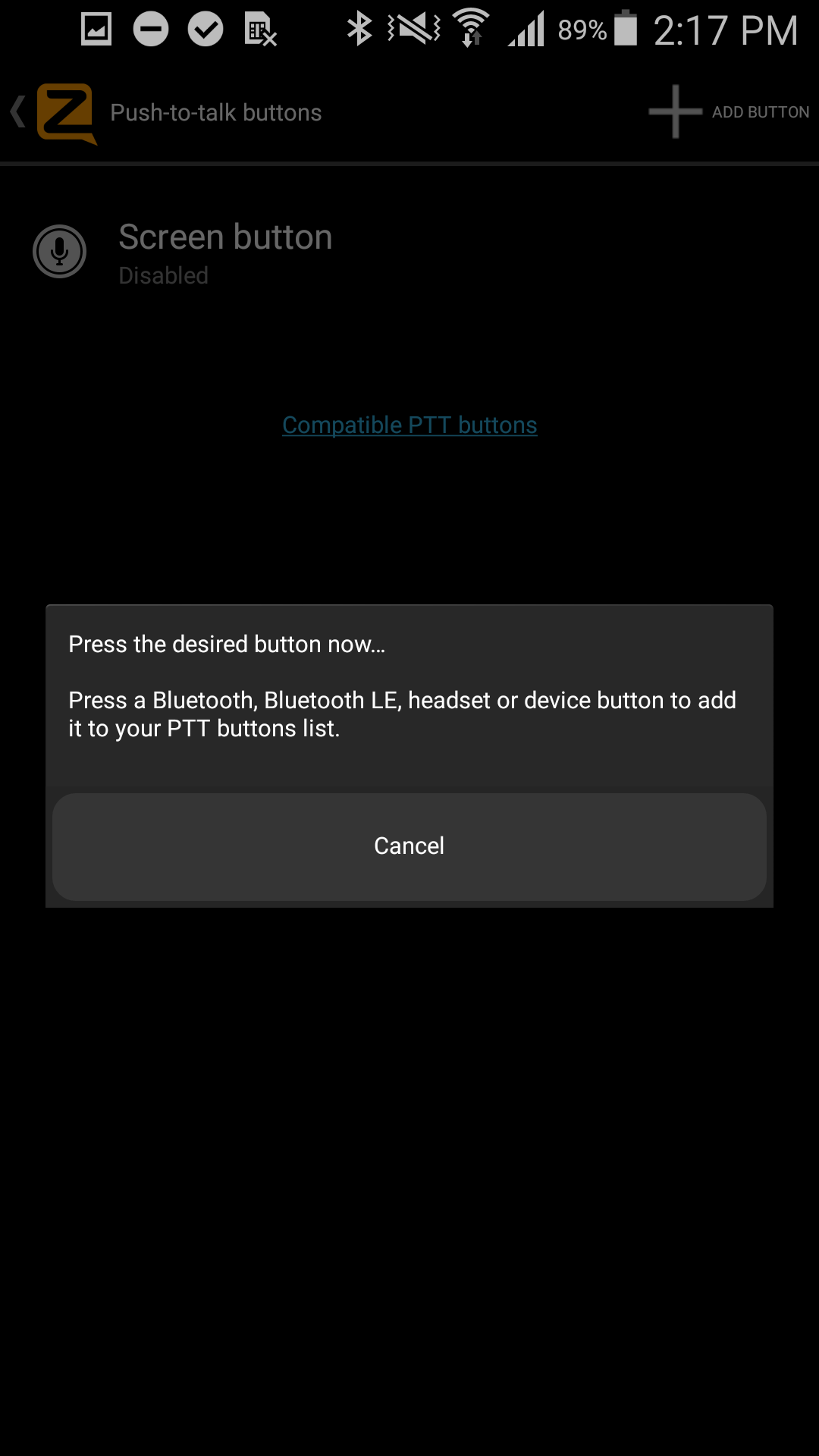 4. The button should be listed now. Select the button to be taken to the button details page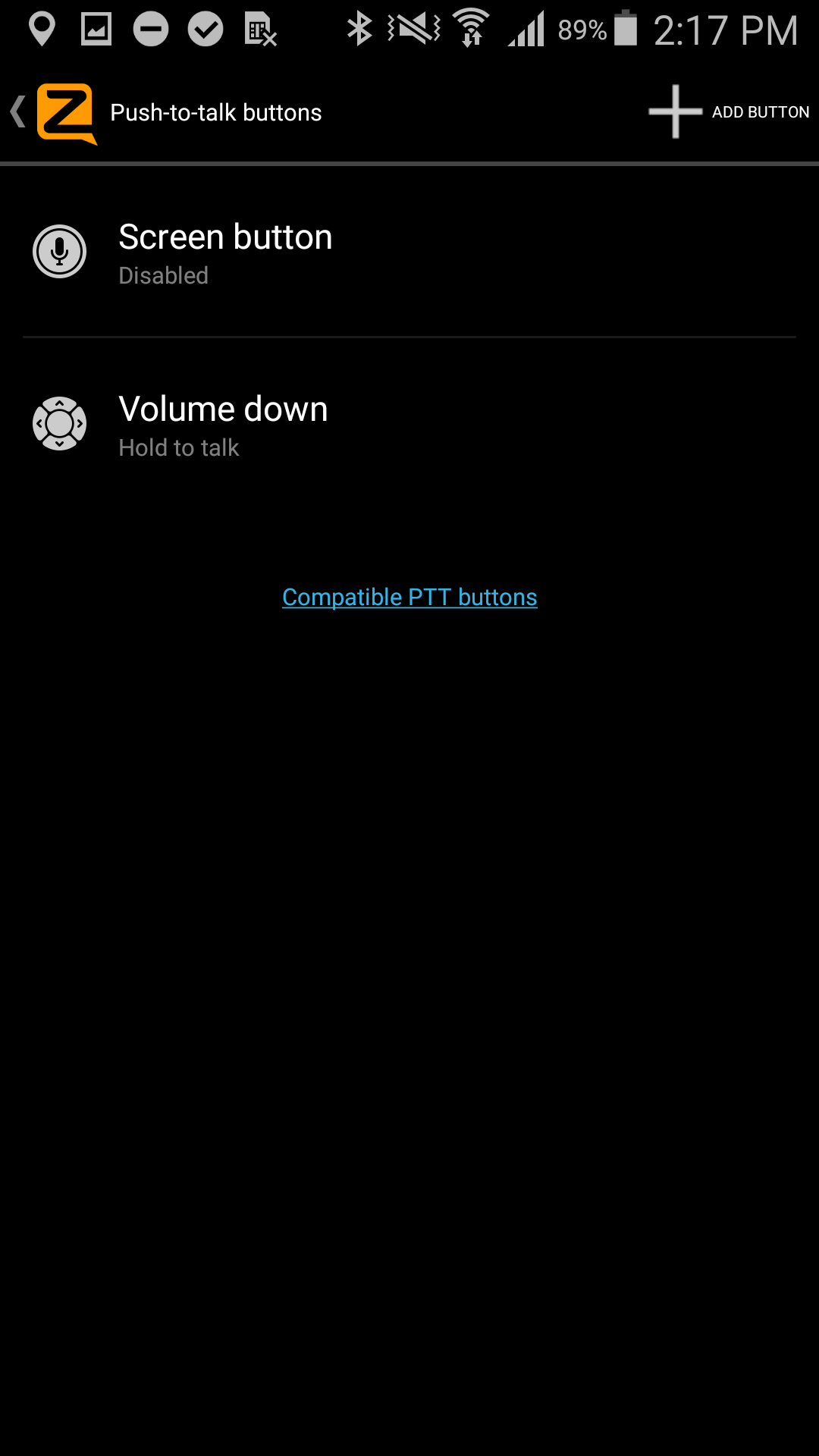 5. Tap Button Contact>Select... to choose a default user or channel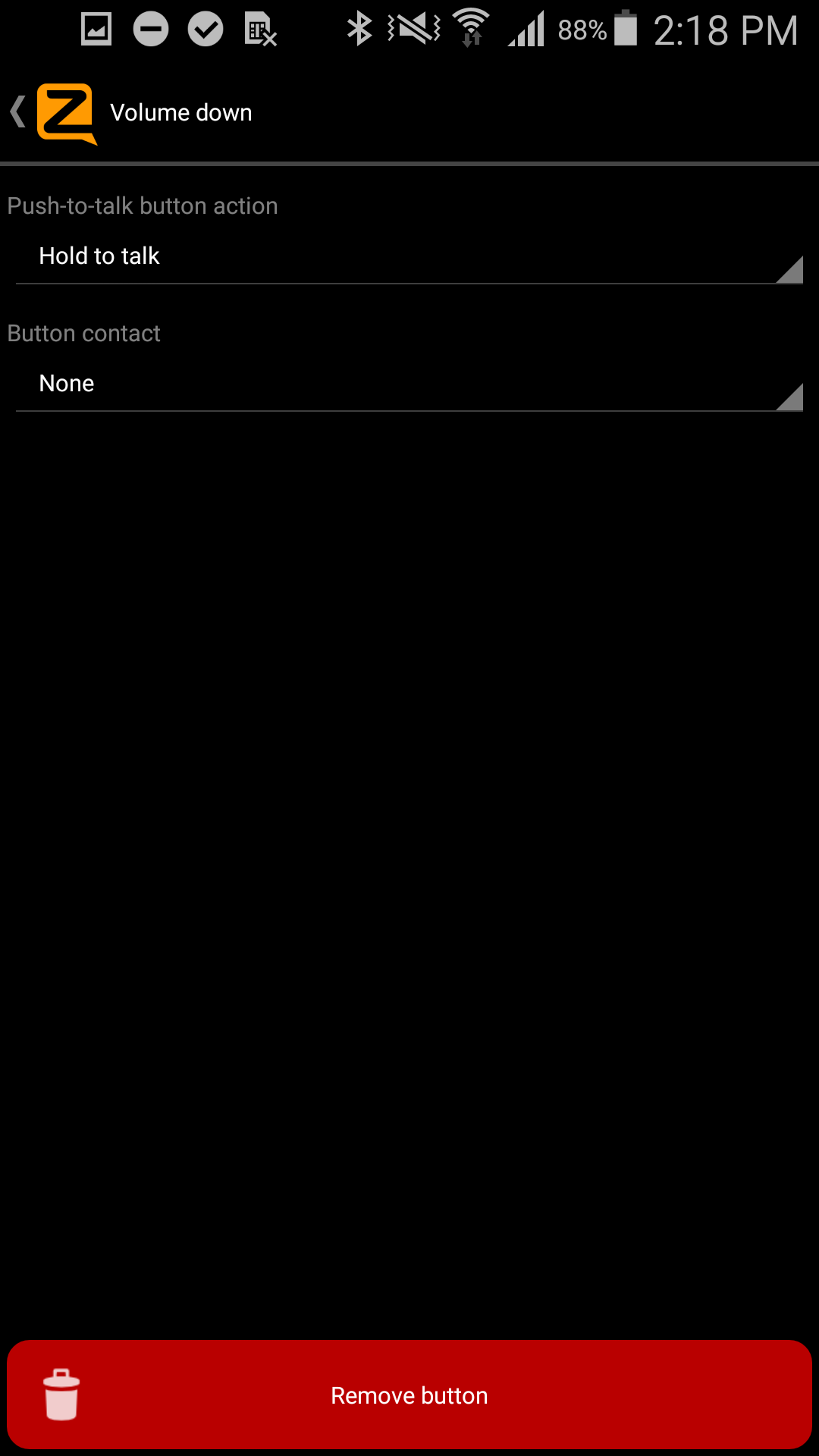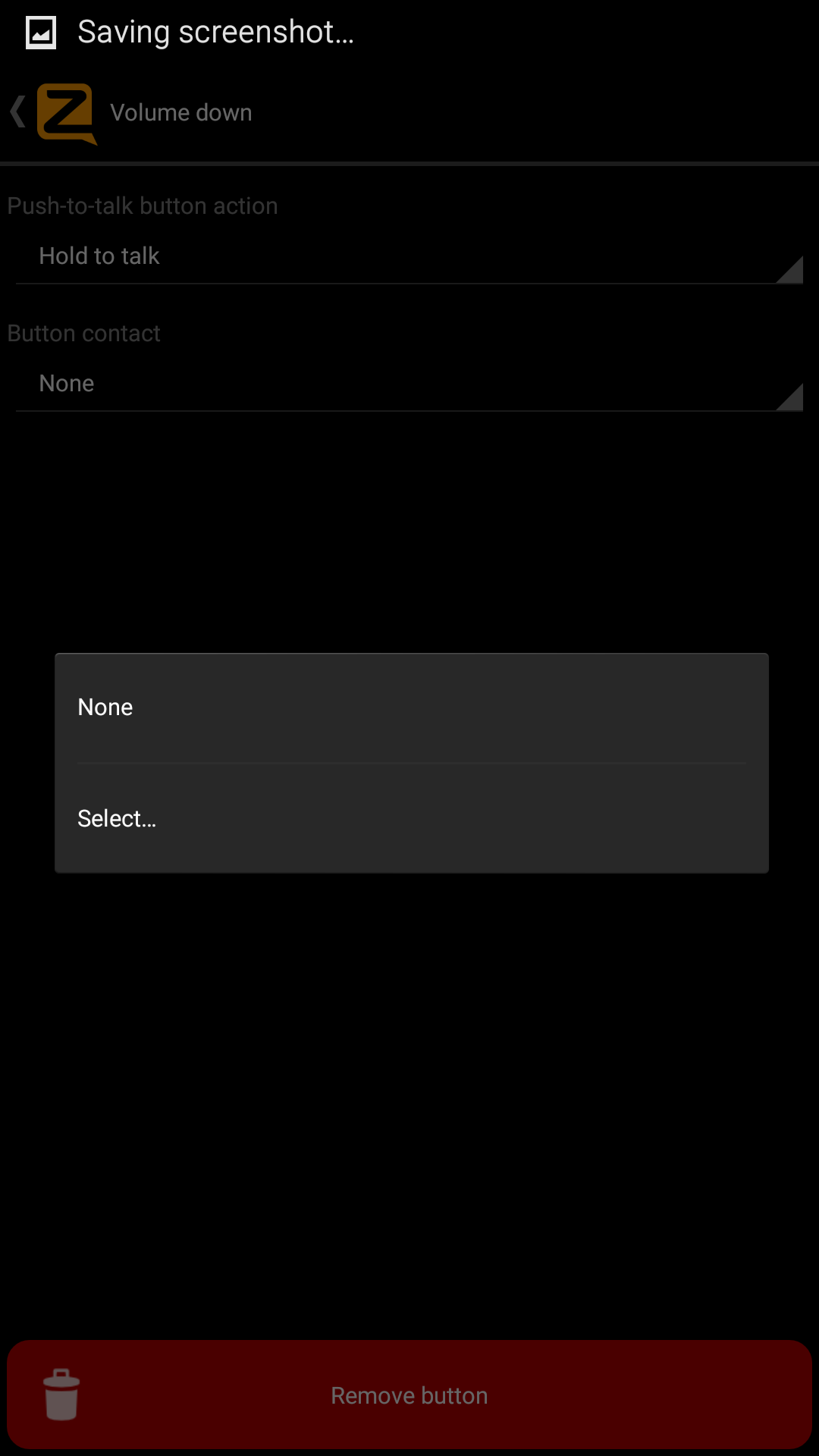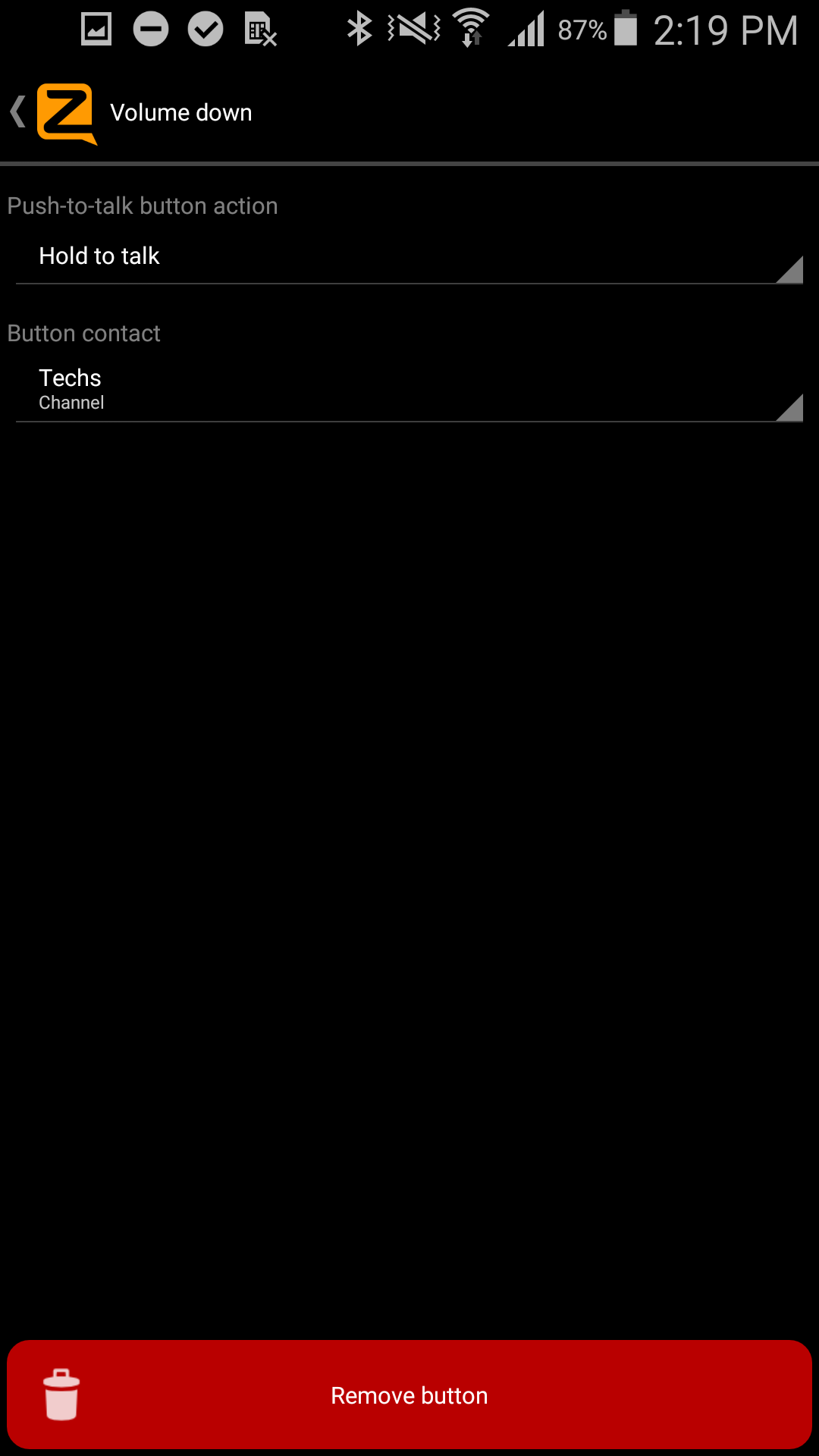 That's it! You can test your button. In the near future we will have default contacts for our app, no hardware needed.
Note: Device buttons (such as the volume keys) only respond when the app is running in the foreground.
Questions? Submit a new ticket for support-related inquiries.