Setting the iPhone PTT button to Toggle mode
There are two activation modes for the push-to-talk (PTT) button: Hold to talk and Toggle mode. When in Hold to talk mode, you must press and hold down the PTT button (touchscreen or hardware) as you speak. When you release the button, transmission stops. When Zello is installed initially, the default mode will be Hold to talk.
When using Toggle mode, you press once to start transmitting and then once again to stop transmission. Toggle mode is handy when you plan to speak at length and don't want to keep your finger pressed down on the button. You can talk as long as you'd like while in Toggle mode unless someone is trying interrupt. The interrupt interval is 20 seconds by default.
To set the PTT button to Toggle mode:
On the main menu, select Options
Select Push-to-talk buttons
Tap on Screen Button
Change the selection from Hold to talk to Toggle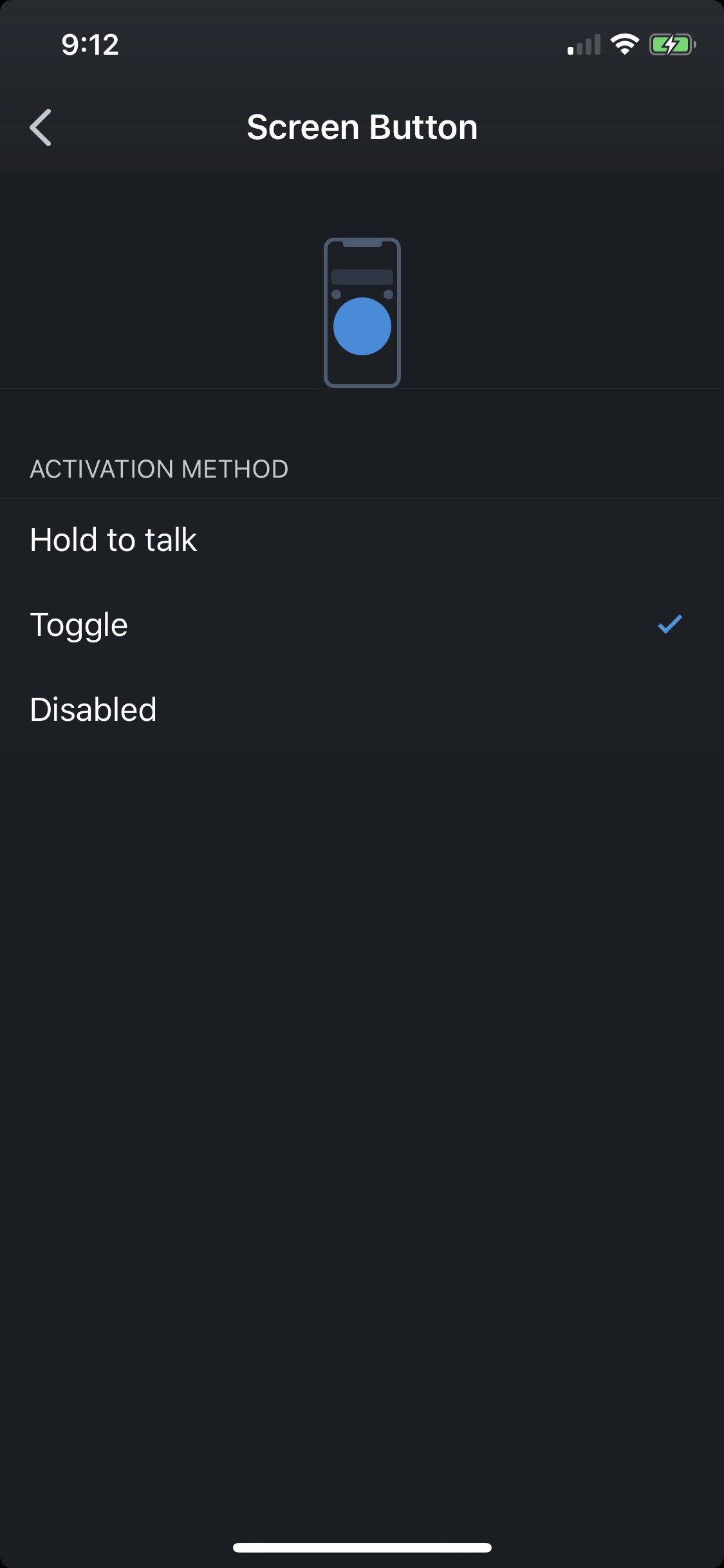 Questions? Submit a new ticket for support-related inquiries.