Turning off the touchscreen PTT button
If you are using a remote PTT button on an accessory and want to disable the touchscreen PTT button on your device entirely, use the following steps. This is handy if you want to prevent accidental transmissions when the phone is in a pocket or bag.
On the main menu, select Options
Select Push-to-talk buttons
Tap on Screen Button
Change the selection from Hold to talk or Toggle to Disabled.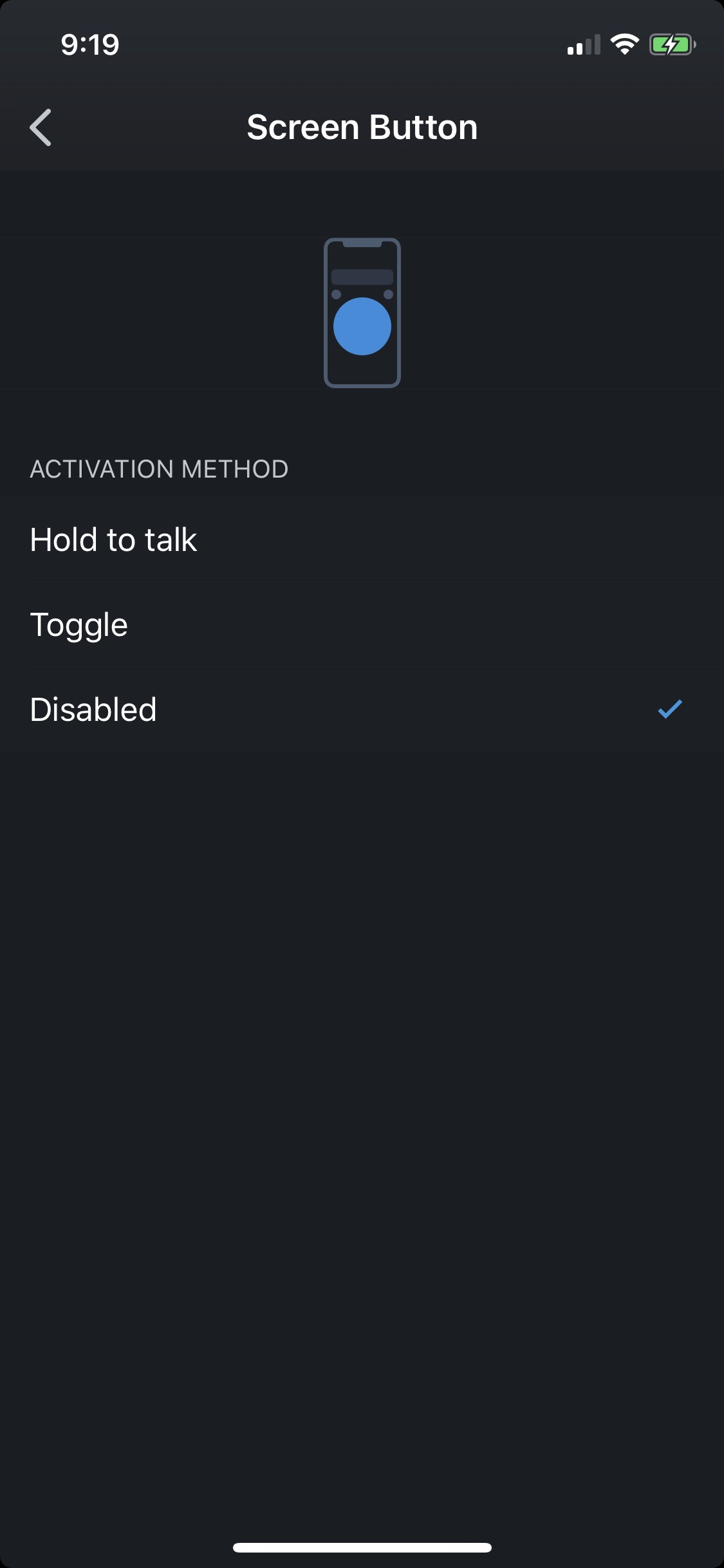 Questions? Submit a new ticket for support-related inquiries.