What is the Auto-Volume Feature? (Android Only)
The auto-volume feature was introduced as a way to prevent users from missing messages after a period of inactivity. When this feature is enabled, the phone volume is automatically increased to a pre-set level, if the user has not received/sent other messages in the prior ten minutes.
Note: If you don't see this feature on your Android device, it is because you are running an old version of Zello. Please update your Zello app to v. 4.113.1 or later.
Please note that this setting will only ever increase your volume: if your volume is already at 100% and the feature is set to raise the volume to 80%, then the feature will not decrease the volume to 80%. For this reason, it may be helpful to think of the setting as the minimum volume at which a message will play after 10 minutes of inactivity. Additionally, once the feature is used to increase the volume for a new message, the device will stay at that volume until you change it manually.
Please note that this feature only works if you have your status set to Available. Users who are in Busy or Offline status will still not receive messages in real-time with this feature.
Turning on the Auto-Volume feature
From the Zello app on your android device, click the three dots. Select

Options.

From the options menu, select

Audio

.

Toggle the feature On. Then, set the volume at which you would like for new messages to come in.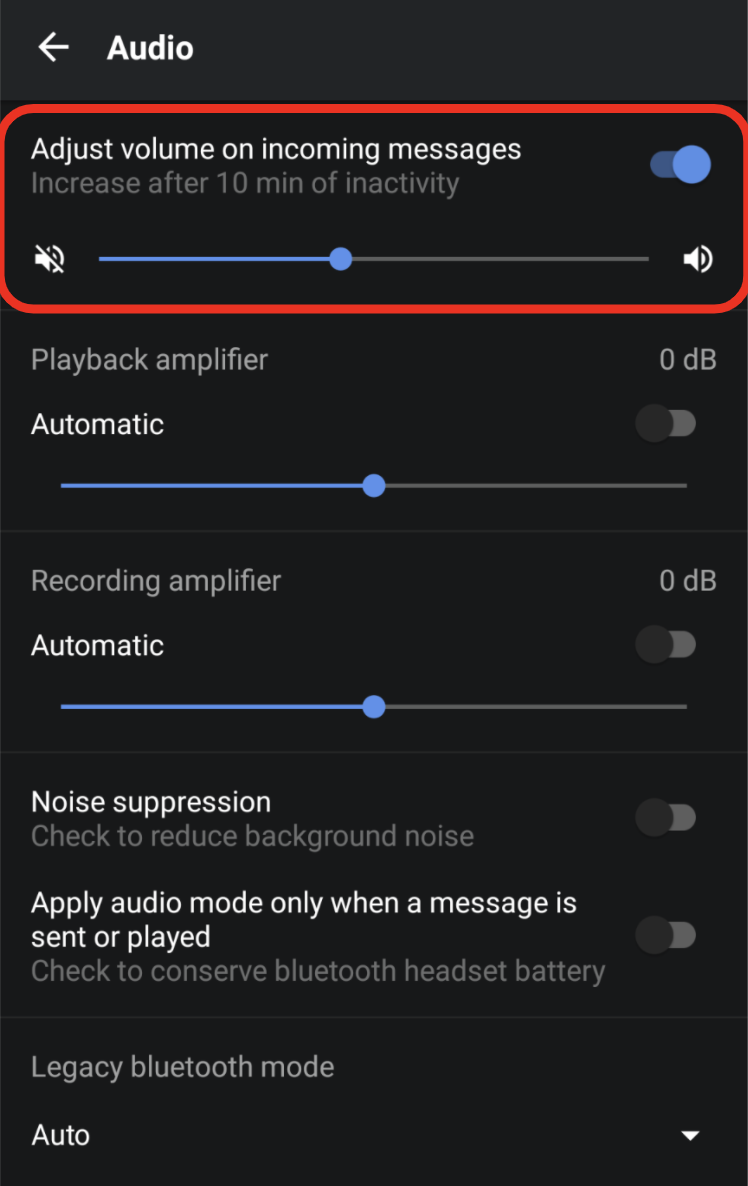 Questions? Submit a new ticket for support-related inquiries.