Using Zello Car Mode on Android
Important: Never handle a mobile device, while driving. Before using Car Mode make sure the device is securely mounted. Keep your eyes on the road at all times!
Zello Car Mode provides a simplified user interface optimized for using Zello without looking at your phone or tablet screen. It could be especially helpful on smaller devices or when using split screen feature.
Zello Car Mode is supported in Zello 5.8.0 or newer (update your app from Google Play if necessary or download the APK).
Quick reference
| | |
| --- | --- |
| Action | Effect |
| Back button | Exit car mode |
| Tap anywhere on the screen | Start / stop sending a message |
| Swipe left / Swipe right | Switch to previous / next contact |
| Swipe down | Replay the last message |
| Swipe up | Open Maps |
| Double tap | Toggle online status (Available -> Solo -> Busy) |
How to use Car Mode
To enter Car Mode tap a truck icon in the bottom-left corner of the talk screen.

The Car Mode stays on until exited using Back button on the phone or Zello app is restarted.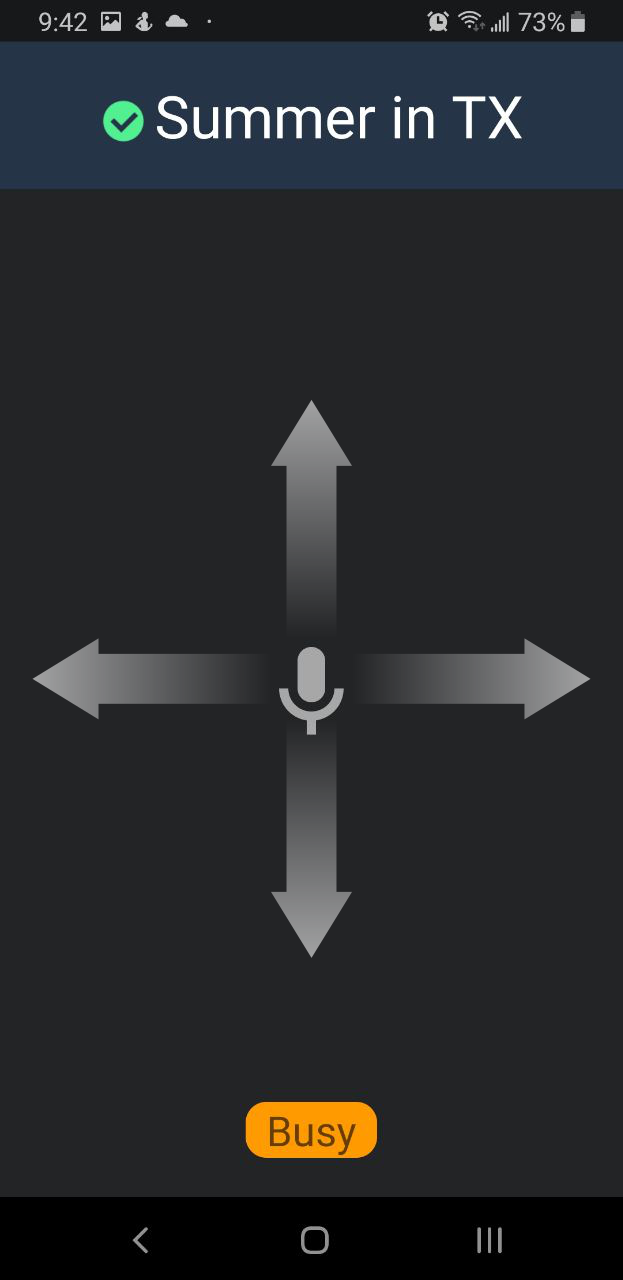 Entire screen is the talk button
Use the entire screen as talk switch -- tap once to start a message and again to stop it.
Swipe to navigate
Swipe left and right to switch between recent contacts and channels.

Swipe down to replay the last message.

Swipe up to switch to the map app.
Automatically switch to the caller
The screen automatically changes to the last caller.
Double tap to change online status
Status can be cycled between online, busy, and solo without leaving the screen or using menus.
Automatically connect channels
If the current channel is disconnected, touching the screen connects it.
Swipe away to mute
While receiving or replaying a message, swipe away to stop it.
Screen stays on
While in Car Mode with Zello in foreground the screen never turns off.
Questions? Submit a new ticket for support-related inquiries.